Global Activities
IMMA took on the anti-dumping measures initiated by European Commission and successfully concluded the case in favour of the exporting fraternity of India.

IMMA successfully exonerated itself from the false propaganda of Prevalence of Child labour in the Granite Monument industry in Europe, particularly in Germany by a series of efforts over a substantial period of time. IMMA conveyed the facts in the form of videos of different quarries and factories in India to the stake holders through the importers in Germany mainly and subsequently took it to the knowledge of the Government of India who inturn conducted an audit and came out with a report saying there is no child labour in Granite industry in India. This was published in New Delhi and Germany as well by Indian authorities bringing an end to the False Propaganda.

IMMA conducted IMMA Monument Stone Fair for the first time in the year 2003 and continued the Fairs in the years 2005, 2007, 2009 & 2011 specializing on monuments.
IMMA organized a contingent of Poland buyers representing technocrats, artisans etc, and they visited IMMA Stone Fair 2011. This culminated in getting substantial orders from Poland and opened new frontiers for our members to improve their business.

The association invited Editors of Stone Magazines from Germany and other European countries for visit to granite quarries/factories to see for themselves the working of the industry in September 2007.
IMMA is continuing to fight against the Child Labour issue raised in Germany. IMMA is in contact with various Indian Foreign ministries in Europe and also with the Ministry for Women and Child Development in India.

Onbehalf of IMMA, Mr. Ashwin Muthu, Amman Granites presented a speech on Silicosis at Berlin in February 2018. Certain miscreants have raised an issue that many employees in the monuments manufacturing suffer from Silicosis. Our members continue to monitor their employees with proper safety measures and regular checkups to ensure a safe working environment.
Domestic Activities
IMMA has also taken up various issues with State and Central Governments for conducting the granite/stone products business in a smooth manner.

IMMA has successfully obtained stay orders from the Madras High Court on behalf of majority of our Members against imposition of Entry Tax on granites by the Government of Tamil Nadu.
IMMA had raised objection with Tamil Nadu Electricity Regulatory Commission against the revision of electricity tariff on granite industry.

Our members mobilised relief materials for distribution to the flood affected people in Chennai and Cuddalore. Our office bearers personally supervised the distribution of relief materials.
On 24/05/2017, IMMA's delegation met Tamil Nadu's Industries Minister and Industries Secretary and explained the problems and difficulties faced by the Granite industries and particularly the environment clearance issues of quarries.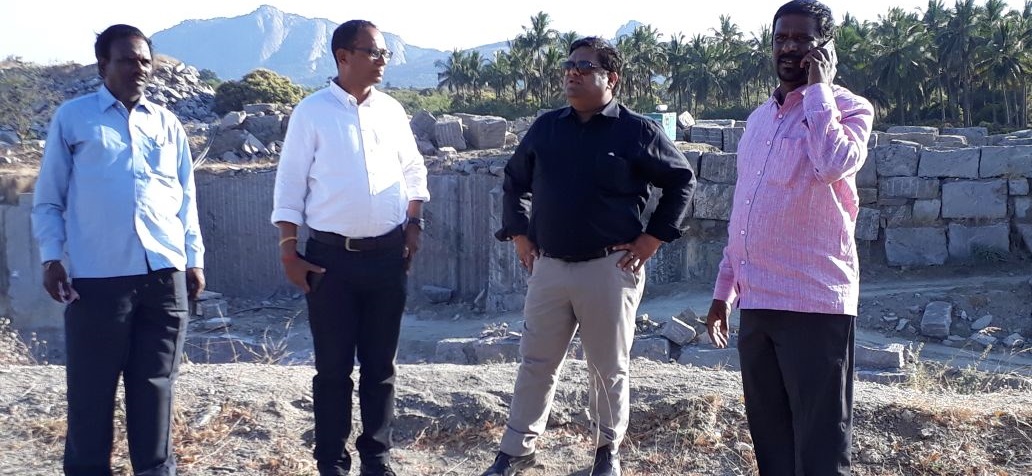 IMMA organized an interactive session on 16/06/2017 on the country's new tax regime of GST for the benefit of its members.
IMMA office bearers met with Mrs. Maneka Sanjay Gandhi, Minister for Women and Child Development on September 2017 regarding the Child Labour issue. Mrs. Maneka Gandhi was very supportive and immediately initialized a team to verify the employment practices of the Indian stone quarries and factories.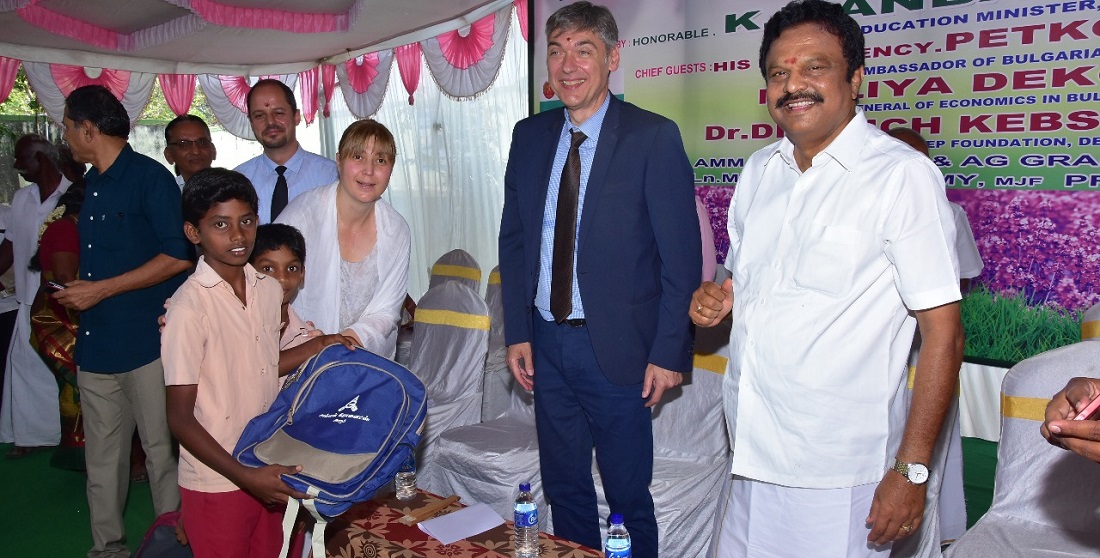 IMMA organized a Free Heart and General Medical Camp at Muthanur Village on 15.10.2017 for the benefit of rural people.
IMMA helped in organizing the visit to quarries and factories by the NCPCR fact finding team initiated by Mrs. Maneka Gandhi in Andhra Pradesh and Telengana in December 2017 and subsequently in Tamil Nadu in February 2018.
On behalf of IMMA, Amman Granites organized free distribution of school materials such as books, bags, etc., to the students of Kelaparai Government Primary School.